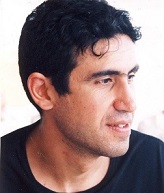 Hi, Abe here.
I'm a digital tools expert.
Welcome to my site!
 A few things about me:
I'm very passionate about helping others with their online business marketing strategies
I specialize in software apps
I co-founded a software startup and I've seen first hand what can be achieved when businesses use the right software tools in the right place
I also write and consult on software usability and how to build better software apps
My superpower is simplifying tech so my grandmother can understand
Before starting simplicityEngine, I worked at a large software enterprise for many years, where I gained tons of experience
I have a degree in computer engineering from McGill University
I'm big on minimal design in everything
I'm a big believer in the power of journaling to achieve results
If you would like to work with me on your marketing strategy or tech implementation for your online business then claim one of my limited consulting spots.
Click on the green button below if you're interested: